Thursday, April 27, 2017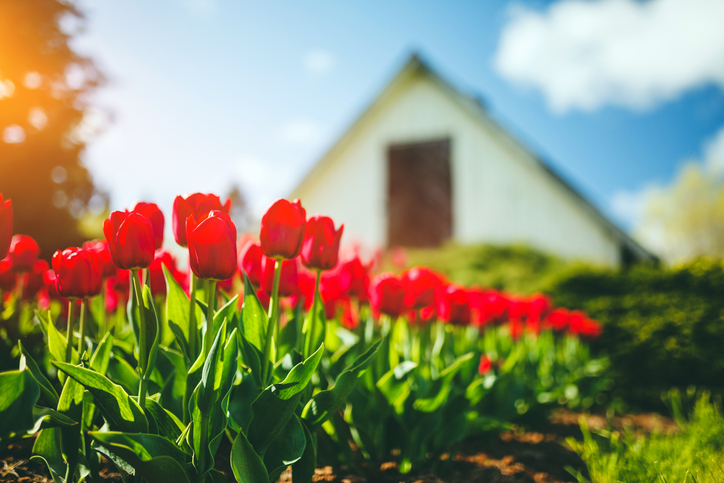 Spring comes with showers, flowers, and...home preparation? To lengthen the life of many of your home's features, giving them a spring update is necessary. Gilmore Heating, Air, Solar offers valuable tips to homeowners to inspect and repair winter storm damage and prepare their homes for the hotter months.
1. Check Indoor Air Quality
- Inspect and replace A/C air filters. A clean filter will ensure cleaner, fresher and healthier air in your home. Also, a clogged air filter allows less air to flow through your system, forcing it to work harder. This can cause extensive damage to your system and increase costs due to higher energy bills and costly repairs.
- Make sure the A/C registers and ductwork are clear. For homes with pets or children, it's very common for all sorts of items to end up lodged in ductwork.
- Inspect ductwork and vents for signs of mold growth.
2. Conduct Simple Air Conditioner Maintenance
- Examine your heating and cooling unit for strange noises, condensation leaks and indoor temperatures that do not match thermostat readings. These are all signs that your air conditioning unit needs repair.
- Request a seasonal system tune-up and cleaning to make sure your system works efficiently.
3. Insulate and Waterproof Your Home
- Check the insulation of your walls, attic, crawl spaces, basement, garage and ceiling. Also, visually inspect your roof for shingle lift. Poor insulation can be the cause of increased energy bills due to heat loss during winter and heat absorption during summer.
- Inspect your gutters. Remove any debris that could prevent your gutters from draining properly. Check that all the downspouts extend away from the home to prevent water from pooling close to your home.
- Check the faucets inside the house for any leaks and seepage. Catching a water leak at an early stage will prevent costly damage to your home.
Source: Gilmore Heating, Air, Solar
RISMedia welcomes your questions and comments. Send your e-mail to: realestatemagazinefeedback@rismedia.com