Tuesday, April 03, 2018
By Barbara Pronin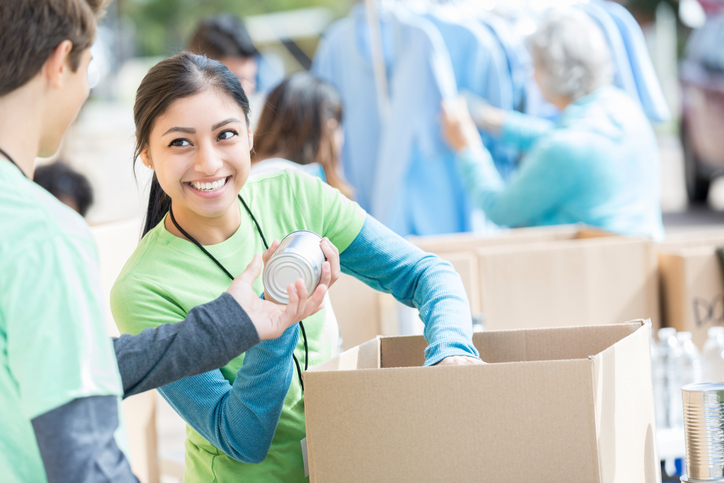 Whether you honor their beliefs or not, the recent organized youth march in our nation's capital and elsewhere underscored the power of coming together for a cause.
Whether it's easing homelessness, helping veterans, working to eradicate a disease—or any other cause that's near and dear to your heart—people working together in an organized fashion can create a commanding voice—and often a boost in their own self-worth.
"We could not do what we do without our volunteers," says Kathy Davis Bowman, executive director of WISEPlace in Santa Ana, Calif., a highly successful shelter and training center for formerly homeless women.
"But our volunteers tell us over and over that every time we 'graduate' someone and send her out into productivity, they—our generous, hard-working volunteers—are filled with pride and gratification."
Perhaps the best part, Bowman adds, is that making a positive impact in your community can be easy and even fun. You don't need a lot of money or plenty of time to make a difference. By sharing your desire to help, you and your family can find creative ways to ensure that others in your community have a better day.
Lotsa Helping Hands, Inc., a volunteer group that was developed to ease the burden of caregivers, suggests the following ways to make a difference:
Donate.
Write a small monthly check if you can, or save your spare change as it adds up quickly. Other ideas include holding a garage sale or organizing a bake sale with friends. You can even save your recyclables and cash them in, with the proceeds going to your organization of choice. Alternately, you can donate groceries to a local food bank or clean out your closets and give in-kind gifts, such as gently-used clothing and shoes.
Volunteer.
Give your skills and time where you know it will count. Places to consider include your child's school or your congregation, a food pantry or soup kitchen. You can also volunteer to drive for Meals on Wheels, or another organization that drives seniors to appointments. The few hours a week you give frees up staff to fulfill other tasks.
Find Your Passion.
If you aren't sure where your time and resources could best be used, get a list of local charitable organizations from your city or Chamber of Commerce. Call the organizations that most appeal to you and ask how you can help. And be specific about what you can do, whether it's donating time, offering donations, or providing funds.
RISMedia welcomes your questions and comments. Send your e-mail to: realestatemagazinefeedback@rismedia.com